Many of us live happily in ignorance, believing that our company's data is well protected. However we aren't sure how it implements.
Consider your data as if it were money (it is, after all; if in doubt, consider how much your competitors would pay for it): You place your money in a vault and relax; however, you should periodically check that your money is still there and will be available if you need it quickly. The same may be said of data. Your enterprise data backups must be as secure as a vault, and you must be certain that, in the event of a disaster, you will be able to recover your data in a timely manner, allowing your firm to resume operations as if nothing had occurred. That's what a strong backup strategy, combined with a good set of backup tools, should deliver.
To do that, you first need to define your backup strategy.
Where will you store your backups in a public cloud or a private network?

For how long will you keep them?

What kind of backups will you do?

Will you need to be able to recover to a particular point in time?
These are just a few of the concerns that your backup plan should address. And the answers will help you decide which tools to utilize, because not all tools are suitable for every plan. The backup and restore methods will be a component of your backup strategy. What level of effort and resources they necessitate. These factors are also intertwined with the backup software you select. You can obtain an overview of the tools available to satisfy various data backup needs by reading the product descriptions below.
---
From simple file backup on workstations to application-based backup on servers, Acronis' backup solution has a lot to offer. Its reports include precise information on failures and successes, making it easier to identify problems and troubleshoot them.
The product is appropriate for small to medium-sized businesses in need of a hybrid cloud solution. It offers a robust and reliable backup as well as excellent technical support. Acronis falls short when it comes to larger systems and networks, and a product designed for larger businesses is necessary. 
Acronis provides images for relocating individual systems to new hardware and virtual hard disks for usage in VMware or Hyper-V, in addition to protecting essential systems.
Rubrik's Cloud Data Management platform allows users to do more than backup and restore. It provides clients with a comprehensive set of capabilities for managing their enterprise data, including the ability to mobilize apps, analyze application data, recover from ransomware, and deliver rapid application availability.
Rubrik hybrid-cloud consumers adore the speed of its VM recoveries. As well as the extra use cases they enable, such as having a virtualized environment ready for temporary testing or relocating VMs between data centers via cluster replication. Integration with vCenter and Powershell via the Rubrik API is another amazing feature. System administrators appreciate how it makes them look like heroes when it takes only seconds to recover from major disasters, despite the fact that it is an expensive solution.
Veeam's users appreciate its dependability and transparency. Since they rarely notice failures and know exactly what is being backed up and where it is going. The solution can effortlessly backup hundreds of virtual computers and physical devices, with backup media ranging from a local NAS to a Veeam Cloud Connect repository.
Veeam's job run options provide a great deal of flexibility in terms of backup settings, copies, and replication, allowing you to tailor backup operations to your company's needs, regardless of size. Without having to alter anything, the alerting and reporting features available provide a wealth of information about the backup status.
If you're searching for a hyper-convergence backup solution or cost-effective cold data storage, Cohesity is a good place to start. Cohesity interfaces with a variety of different systems, including AWS, Pure Storage, and VMware, and provides direct access to a variety of APIs. It is extremely fast when it comes to indexing and restoring data, as well as backing up virtual machines. It also includes powerful data compression and deduplication technologies.
Cohesity offers a user interface that is straightforward and easy to use, with a short learning curve. It provides many levels of restoration, including partial recovery of files and directories. Cohesity also offers solid planning and replication solutions for actual catastrophe recovery. It's a popular choice for replacing outdated backup systems like tape libraries and interfacing with public clouds.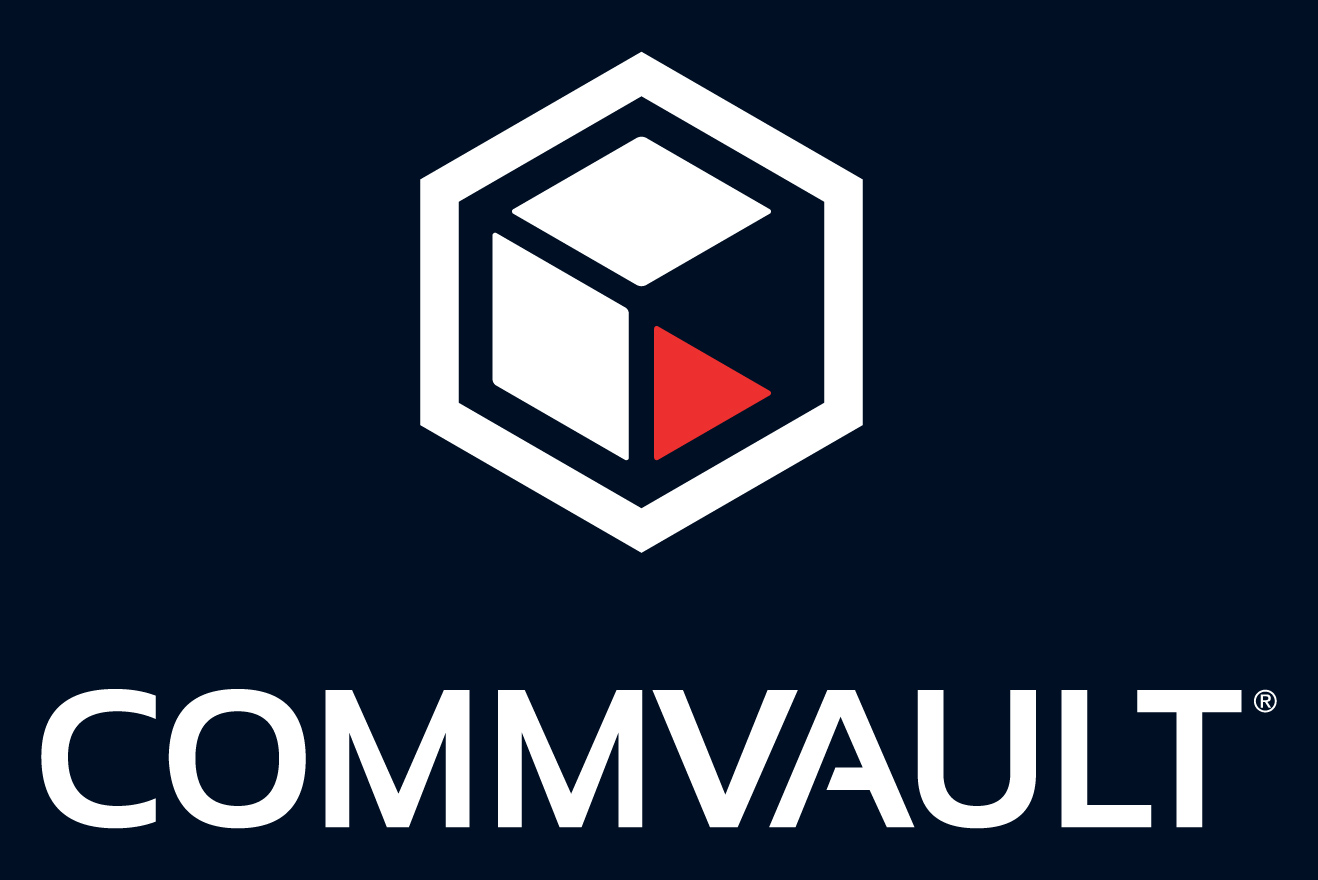 Commvault provides a system that may be handy across the entire organization. Its unique features include Office365 mail backup, a mechanism for migrating complete sites across clouds, full system imaging, and SQL database point-in-time recovery. It enables end-user self-service data restoration, removing the need for IT assistance.
It is primarily for large companies with consolidated data installations, so it cannot be deemed cost-effective when compared to other cloud-integrated systems that are less comprehensive. If your firm has a lot of unstructured data spread across multiple data sources, it's probable that Commvault won't be able to help you.
IBM's Spectrum Protect system provides a single point of control for all backup and recovery methods in the company. It works in a variety of cloud and physical backup setups of various sizes.
Raw devices, filesystem containers, streaming tape, and optical media are all used by Spectrum Protect to handle user data. It allows for off-site backups as well as the creation of duplicate copies on sequential media.
Spectrum connects with VMware using its Virtual Storage API, which also interfaces with Microsoft Hyper-V in virtual environments. IBM's solution has a unique feature called what-if analysis, which allows IT professionals to run simulations with real-world performance data and then identify the optimum approach to set up their virtual infrastructures.
Veritas Backup Exec distinguishes out for its ability to support a wide range of storage devices, including legacy ones, and for its fast restore speeds. It provides excellent dependability and straightforward installation, configuration, and maintenance operations using a user-friendly GUI. Veritas users frequently complain about the company's exorbitant pricing, but many also claim that the quality of its features justifies the price.
If you're not sure, Veritas offers a 60-day trial to see if it meets your needs. It's a good backup solution for practically any type of organization, including those with outdated gear.
Unitrends Recovery Series Backup Appliance seeks to combine enterprise backup and ransomware detection into a single, easy-to-install and maintain platform. It provides proactive monitoring and assistance, as well as recovery assurance and tightly integrated cloud continuity, all of which help to reduce time to value. It can backup files, virtual machine infrastructures, applications, and operating systems, among other things. Multi-server scheduling and customized backup techniques are also possible.
The Unitrends Recovery Series solution streamlines backup and recovery processes by providing a unified appliance with storage. It allows businesses to manage with expanding data volumes and short backup windows. It supports heterogeneous infrastructures, removing the need to increase staff time, money, and resources in order to meet varying workload demands.
Barracuda Backup
Barracuda offers backup appliances that may be customized to fit a variety of circumstances. They can, for example, replicate data to the cloud or to another appliance at a different location. This flexibility is beneficial to service providers who need to tailor infrastructures to their clients' specific requirements. For example, if a customer does not want his data to leave the network, he might choose only local network replication alternatives.
Because of its straightforward setup, configuration, and restore procedures, Barracuda appliances help sysadmins reduce their workload. Users praise the device's capacity to automate formerly time-consuming procedures, such as restoring a whole system to a virtualized cluster.
---
We've carefully picked a list of backup options to meet a variety of requirements. You should choose one that fits into an environment that is as close to yours as possible. Consider whether the one that is better for cloud storage is also better for legacy systems, or whether the one that enables application-level backups is the best option when you only need to restore a few files. For finding out more interesting and useful, click here.