It's critical to keep your computer free of junk. Your computer may become slow or even freeze as a result of junk files and other unwanted data.
You should clear your computer's file system and hard disk on a regular basis to guarantee that it is always performing at its optimum. There are a plethora of free file and garbage cleaning apps available to help your computer perform at its best.
We've compiled a list of some of the most popular, effective, and free Junk File Removal tools in this article, so let's have a look at each one individually: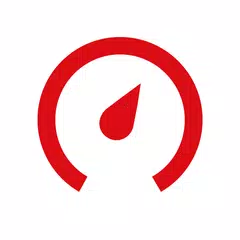 Avira Junk Cleaner is a software suite that allows you to improve the performance of your devices, whether they are PCs, Macs, or Android smartphones. System Speedup for Windows, Optimizer for Mac, and Optimizer for Android are among the solutions available.
In addition to these three programs, RAM Cleaner can help you clean up anything that is hogging your RAM unnecessarily, and Battery Saver can help you get the most out of your devices' batteries.
Cleaning file garbage from your hard disk, installation directories, the registry, and the entire system in general is one of its key advantages.
CCleaner is a well-known free tool for optimizing, cleaning, and speeding up your computer.
You can clean your file directories as well as your system's registry with CCleaner.
You can buy CCleaner Pro if you want your computer's cleaning chores to be completely automated.
Though CCleaner Pro offers more capabilities than the free version, the free version is still beneficial for cleaning your PC to free up space and managing your system to make it operate quicker.
BleachBit is an open-source application designed to help you clean up your computer by removing unwanted files, logs, cookies, Internet cache, and more.
In addition to cleaning up your computer, BleachBit helps you preserve your privacy by shredding files to prevent them from being recovered and wiping disk space clear to prevent files removed by other applications from being traced.
This program may be used on both Linux and Windows PCs.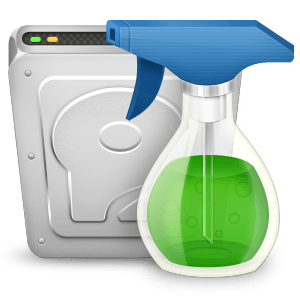 Wise Disk Cleaner is a disk cleaning and defragmenting program that removes trash files, cache, cookies, and other system debris that eats up disk space and slows down your computer.
Wise Disk Cleaner is compatible with both 32-bit and 64-bit versions of Windows.
This tool uses very little system resources, thus it will not deplete your system's resources.
Wise Disk Cleaner can be set to run in the background and run at predetermined times without your intervention.
It's an excellent file cleaning choice because it's gratis and very easy to use.
Total PC Cleaner will clean up disk space, optimize your computer's RAM, and improve system performance on Windows PCs. This tool cleans your system of all trash files and removes any unnecessary data clutter from your disk.
This tool is useful since it provides all-in-one system cleaning and virus prevention.
Total PC Cleaner also allows you to scan for viruses, malware, and spyware on a regular basis.
This is the perfect answer if your computer is slow, full of garbage files, and has privacy issues.
It helps you reduce six sorts of privacy concerns by eliminating your browser data, shredding deleted files, and keeping intruders out, in addition to the typical cleaning of garbage files and system clutter.
Clean Master will also address any other issues that are causing your PC to slow down, such as network settings and driver repair.
According to their website, KCleaner is one of the most effective system cleaning tools available on the Internet.
You can set scans to happen automatically on a schedule, so the utility runs in the background.
Furthermore, KCleaner monitors all of your system's resources to see what might be freed up so that your machine can run at its peak.
Data protection options are included in KCleaner because files erased using the secure file deletion method cannot be retrieved.
You can also enable options to prevent your browser activities from being tracked. You can specify what types of files KCleaner deletes in Expert Mode if you wish to be more precise.
Ashampoo WinOptimizer Free is more than just a system cleaner; it also allows you to maintain your system, customize system utilities, and protect your privacy.
Unless you erased the files using File wiper, you can retrieve them if you accidentally deleted them.
Over 26 languages are supported by Ashampoo WinOptimizer Free.
One of the most automatic system optimization programs on our list is Advanced SystemCare Free.
This program will manage and address all of your system cleaning and optimization needs if you set it to AI Mode.
After studying your optimization habits and analyzing your PC's performance in AI Mode, Advanced SystemCare Free will create a personalized cleaning and optimization plan for your machine.
Advanced SystemCare Free removes unnecessary files, defragments your hard drive, and optimizes your startup folder to help your computer boot up and function faster.
This protects your privacy and security by cleaning passwords, masking your fingerprints, and repairing any weaknesses that could lead to your system being hacked.
It is designed for Windows-based computers.
System Mechanic is a robust system optimization tool that contains seven features that enable you to ensure your system runs at its fastest. These features include:
*Tuning the system registry

*Optimizing the startup folder

*Repairing RAM leaks

*Defragmenting the system disk

*Cleaning up junk files

*Repairing Internet browsers

*Repairing system programs
Users have stated they notice a significant performance boost after running this program. System Mechanic Free is structured to work on windows computers.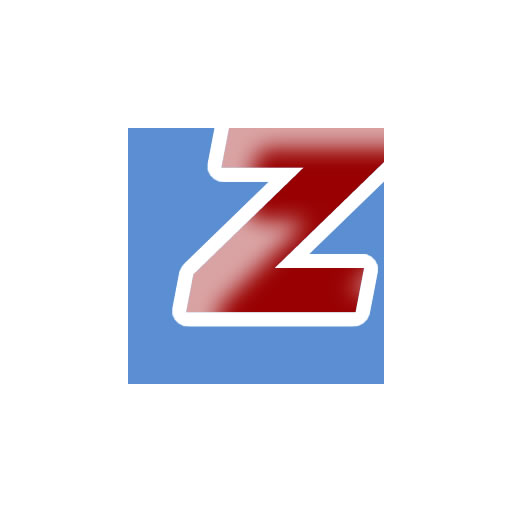 PrivaZer frees up disk space by deleting all unwanted trash files and data fragments, and you may use it to clean up your computer and storage devices thoroughly.
Smart overwriting kicks in to recognize the sort of storage device you have and tailors its erasure algorithms to speed up the cleaning procedure.
This application protects your privacy and security by erasing all traces of previous activity and destroying files.
PrivaZer appears to be fully free to download and use, with donations supporting it.
Glary Disk Cleaner is very handy by many because of its easy and intuitive user interface.
Even a newbie with no technical experience can quickly learn how to use the interface.
Glary Disk Cleaner is an easy-to-use interface that allows you to select settings to determine which files to delete and which to ignore.
You may even tweak your settings to control which temporary files are deleted and which are saved.
Glary Disk Cleaner also has safeguards in place to prevent the deletion of important files and software. As well as a rapid scan option that speeds up computer scans.
This program is available in both a free and a premium edition, and it is compatible with Windows machines.
This is the tool to use if you want to give your PC a thorough cleaning.
SlimCleaner comes with a variety of tools for cleaning up your computer and restoring its stability.
SlimCleaner has a free version that allows you to scan your PC and eliminate trash files and clutter that you don't need, as well as a premium edition that gives you access to extra tools that will allow you to fully restore the health of your machine.
You can take advantage of the seven-day free trial to try out the premium version of this project.
As part of the Windows 10 operating system, Windows 10 Disk Cleanup is entirely free.
This tool allows you to delete any files that you don't want, such as download files, temporary internet files, and system items that aren't needed.
All you have to do to get to the Windows 10 Disk Cleanup application is press the Windows key, type "disk cleanup" without the quotes in the Search box, and then select the Disk Cleanup program from the results.
Then select the drive to cleaned and press the OK button. You'll see a list of files appear, and you can choose which types of items you want to delete from the drive.
If you are uncertain what each file type is, you can select it to get a description. Once you have selected all the file types you want to delete, press the OK button again.
If you need to free up even more space, you can delete system files, and that is a different process. To delete system files, you need to do the following:
*In the Disk Cleanup tool, select the Disk Cleanup Files option.

*Select the types of files you want to delete.

*Then, press the OK button.
---
Click here to read more useful and interesting articles.