Are you looking for a task management program that is completely free? We know how different it feels to use a tool like this instead of old-fashioned methods like writing down what you need to do on a piece of paper.
We also understand that with so many options on the market, deciding on the right one might be difficult.
But don't worry; this post will walk you through the top 20 tools that can assist you in task management. Here you will learn what task management is and why it is critical to use software designed expressly for this purpose.
What is task management?
Task management is an important aspect of most job endeavors, as well as most of our personal life. Some people may believe that using checklists to manage their everyday tasks is sufficient. However, this is not the case.
Because your chores are the foundation of your plans, projects, and whatever else you need to keep your life in order, there are a few stages to manage them. When it comes to team cooperation, the major phases are tracking, establishing deadlines, and delegation.
For more complex situations, notebooks, pens, and even spreadsheets are no longer sufficient.
When you need to work with others or organize your to-dos in a way that you can quickly follow their progress, these are too basic solutions.
Task management software is designed to better your experience when managing your to-do lists, and it is crucial for people who wish to organize their work and increase their productivity.
Why use a task management tool?
There are many benefits of switching from a simple way of listing your tasks on a software:
Organize workload
In most cases, information is separated into multiple channels, and you must constantly switch between tools to complete your tasks.
It reduces your productivity and causes you to waste a significant amount of time.
You may quickly keep your workload organized and get all the information needed to work on them by managing your chores in one software.
Facilitate team collaboration
Many tasks must be delegated to others, and when you don't have a specific tool, you must take numerous steps to accomplish this. Sending a job with its data to a teammate is as simple as clicking a button on task management software.
Track work progress
It's difficult to track your progress in a project without a due date and development stages.
A task manager will include tools to assist you in meeting deadlines and identifying the following stages for a certain activity.
---
Best free task management software
Here is a thorough list of the top task management software on the market, with their unique features, for both people and teams. They all have free versions, some with limited but useful task management tools.
Individuals, freelancers, small teams, and organizations will benefit from the majority of these task management freemiums. Check out our top task management tools to weigh the advantages and disadvantages and make the best decision.
DragApp isn't just a task management app. It's a feature-rich shared inbox that may help teams manage their complete workflow.
It is the only program on this list that may be used within Gmail. Since most projects begin and end as emails in your inbox, Drag was created to avoid the need to switch back and forth between Gmail and another task management service. When you manage your projects in Gmail, you save time by eliminating the steps you'd have to complete with third-party apps or several browser tabs.
Everything on your Drag boards is changeable. To begin, there are two perspectives to choose from: Kanban and list. As a result, you can select the option that best suits the manner you need to manage your responsibilities within a board.
You can add notes and due dates to your cards, as well as name collaborators in the private conversation, centralizing all task-related communication. You can also quickly drag your cards between columns to help you monitor the steps of a project.
Drag is completely free for individuals and teams, with only the most basic functionality available.
It's still usable, and it may help you organize not only your duties but also your email inbox.
A subscription service with more advanced and unrestricted capabilities starts at $8 per user each month, billed annually.
Main features:
Unlimited Users Available

Shared inboxes

10 boards

Unlimited integrations (Google Groups, Google Calendar)

100 cards per board/month

Unlimited collaboration (delegation, collision detection, reply as an alias, and more.)

Unlimited productivity (checklists, notes, color coding, tags, sort & filter)

Limited workflow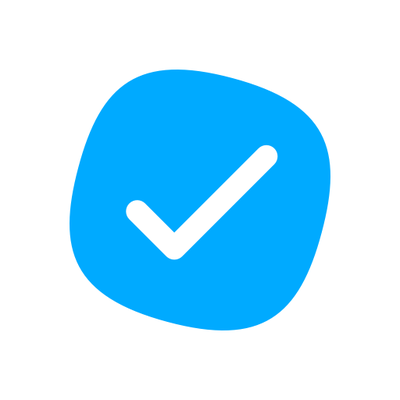 This is a multi-platform task management collaboration solution. MeisterTask allows you to organize and manage individual tasks in a flexible environment that adjusts to your requirements.
It integrates with Kanban boards and allows you to fill your tasks with all of the information you require.
This program will enable you to create automated workflows to assist your team be more productive while juggling many project duties.
It has a free version that can be quite useful for small teams, while paid plans start at $4.19 per month.
Main features:
Up to 3 projects

Unlimited project members

Customizable project boards

Import from Asana, Trello, Wunderlist

File attachments up to 20 MB per file

Mobile apps

Email support

Time tracking

Task from emails
Nifty is a free task and project management software that allows a person or a team to manage their activities in a very customized and tailored manner. In Nifty, one may manage the chores of a full team or personal activities in one's day-to-day life to ensure that nothing goes through the gaps.
In Nifty, tasks can be managed in two ways. Teams can utilize the list view to provide a more strict approach in the style of a modern spreadsheet, or they can use a traditional kanban board that can be displayed in dark mode, light mode, or classic mode. It has a free plan. To deliver the best experience, Nifty also allows for time tracking and custom fields on tasks.
The free version of Nifty enables access to unlimited team members and expands to only paying for what you actually end up using so admins can avoid overpaying 
Main Features:

Recurring tasks 

Calendar integration 

Custom fields 

Time tracking

Subtask

Collaboration

Documents

Unlimited Team Members
Todoist is a free task management program that helps you stay organized in both your personal and professional life.
It enables you to construct sections and subtasks, allowing you to better manage your projects. It's also possible to mark tasks as favorites and prioritize them.
Todoist allows you to delegate tasks and receive notifications on new actions in your assignments if you need to work with a group. Furthermore, comments can be included so that everyone on the team is on the same page about what has to be done. Individuals and small teams will benefit from the free version. If you need to upgrade, you can do so for as little as $3 per month.
Main features:
Up to 80 active projects

Recurring due dates

Sections and subtasks

Task delegation

Integrations
Inside the tool, ClickUp includes options that allow you to tailor your experience. As a result, everyone on the team can handle their own and shared work according to their preferences. It's a piece of software that has features for sales, marketing, and development teams.
You can choose from five different views with ClickUp: Board, List, Box, Calendar, and "Me Mode." This manner, you can simply visualize and manage your chores while also prioritizing them. You can also delegate duties to other members of your team to keep your projects going smoothly.
The freemium edition allows for unlimited users and tasks, but only 100 MB of storage. Upgrades to paid plans, which include extra features, start at $5 per user per month.
Main Features:
Recurring tasks

To-do lists

Automations

Gantt Charts

50+ Native Integrations

Time Tracking

Mind Maps
Hitask is a simple task management tool that is simple to use and does not require a lengthy onboarding process.
As a result, it may be suitable for a variety of businesses or even individuals.
It includes a single screen that contains everything you need to manage a project.
Your tasks can be organized by due date, team, or plan, and you can even delegate them to other teammates.
Small teams (up to 5 members) and individuals can use the free version. One of the most appealing features of this freemium is the ability to create an unlimited number of tasks and projects. The pricing start at $5 per user per month for larger teams that want more complicated functionality.
Main features:
Task management

Document storage

Time tracking

Shared calendar

Mobile apps for iOS and Android
Basecamp uses a "all-in-one" approach, which means it acts as an organizer to store all of your work in one place rather than scattering it throughout your workspace. So, if you want to make your life easy and avoid being irritated, use Basecamp.Use its task management capabilities to get things done faster and more efficiently.
Basecamp's freemium version is named "Personal," and it's designed for students, freelancers, personal projects, and other mild applications. On your free account, you can have up to 20 users and three projects. However, if you require an upgrade, the cost is $99 per month.
Main features:
To-to lists

Schedule with a calendar

Share your documents and files

Group chat

Recurring tasks

My stuff- for your individual work

1Gb storage space
TasQue is an online task manager that goes beyond the basics of a to-do list software. It assists teams and individuals in streamlining their everyday routines and keeping track of task completion.
You have access to information about your projects, which you can use to keep your team on track and complete everything on time. TaskQue is a task management tool that also allows you to manage project resources.
The free plan, which has a 5MB attachment limit and 1GB of storage, is ideal for teams of up to ten individuals. If you want access to more features, you can upgrade to the commercial plan for $5 per month per user.
Main features:
Automatic task assignment

Recursive task

Workflows & Templates

Task Comments

Calendar view

Quick Insights

Integrations with third-party tools
Trello is perhaps the most well-known task management software among those using a kanban interface.
It's simple to use for each team because it comes with a large range of templates for each of them – sales, marketing, business, HR, support, and more.
Although Trello may be preferable for simple workflows, you may make your projects more flexible and custom-built. Trello's freemium version includes various capabilities that are unrestricted.
However, if you want more advanced features, premium plans start at $9.99 per user per month.
Main features:
Unlimited Personal Boards

Lists (unlimited)

Cards (unlimited)

10 Team Boards

Checklists

Attachments

Android iOS mobile apps

Simple automations
Wrike is a project management software that also has applications in marketing and product development.
Because of its versatility, this software may be used by a variety of teams to interact and communicate while completing tasks.
You may personalize your workflows, apply color codes, and create custom fields to export data with this tool.
Wrike has a free task management plan that may accommodate up to 5 users. If your team grows, you may want to consider upgrading to a subscription plan, which starts at $9.80 per user per month.
Main Features
Board view

Task Management

File sharing

Real-time Activity Stream

Spreadsheet view

Integrations with Google Drive, Dropbox, Box, MSFT Office 365 and OneDrive

Desktop & mobile apps

2Gb of storage
---
Click here to read more useful and interesting articles.