A Roth IRA offers many advantages to retirement savings. And an online brokerage or robo-advisor is one of the best ways to get this tax-advantaged account.
Although a Roth IRA requires the account holder to pay taxes on the money that is deposited. It allows the account holder to withdraw any contributions and earnings tax-free.
This allows workers to put money into a tax-advantaged account, let it grow tax-free, and never pay taxes on withdrawals in retirement.
How a Roth IRA works
In contrast to a standard IRA, a Roth IRA requires you to contribute after-tax funds rather than pre-tax funds.
Then, when you reach retirement age, you can withdraw eligible earnings tax-free. As a result, you pay taxes now in return for future tax-free savings and earnings. A Roth IRA outperforms a standard IRA in a variety of ways.
It's easiest to think of a Roth IRA as a "wrapper" that may protect a variety of accounts from the IRS.
Many institutions, including banks, brokerages, and robo-advisors, offer a Roth IRA. It allows you to invest in a variety of ways.
What you can earn in a Roth IRA is entirely dependent on the investments you make.
You can invest in CDs at a bank, which are safe and covered by the Federal Deposit Insurance Corporation (FDIC) against loss of principle (up to $250,000 per depositor, per bank).
You can invest in assets like stocks and bonds at brokerages and robo-advisors. It can earn substantially more over time but don't have insurance and can lose money.
While a CD guarantees you a certain amount of money each year, the value of these other assets can fluctuate significantly.
---
Charles Schwab offers everything: excellent education and training for beginner investors, high-quality tools for active traders, quick customer support, and no trading commissions on stocks and ETFs.
Schwab shines in every way, and it's still a great option for a Roth IRA.
Stock and ETF trading are free at Schwab, while options trades cost $0.65 per contract.
Investors in mutual funds will like the broker's selection of over 4,000 no-load, no-transaction-fee funds. It's even easier to get started with no account minimum.
The broker offers mobile trading as well as a more basic platform, in addition to a fully equipped trading platform called StreetSmart Edge. Advanced investors will benefit from the research provided by Credit Suisse, Morningstar, Market Edge, and others.
Wealthfront is one of the most well-known independent robo-advisors. It offers a lot to investors searching for help with their investments. Your assets are chosen by Wealthfront depending on your risk tolerance and time till retirement. All you have to do now is fund the account.
Wealthfront invests in 11 asset types, providing you with a diverse range of funds and improving diversification. It can help you reduce risk. Wealthfront offers a robust financial planner that can help you track all of your assets in one location, in addition to picking your investments.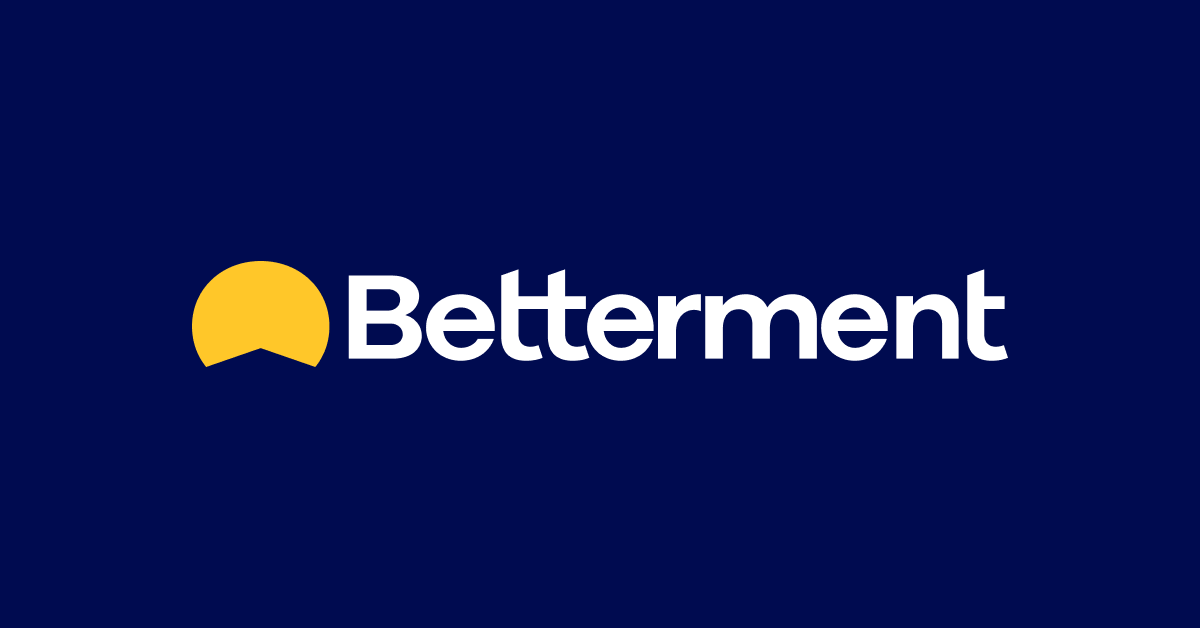 This is a great option if you want someone else to handle your investing and portfolio management for you.
It is a robo-advisor that takes care of all the heavy lifting for you, such as selecting proper assets, diversifying your portfolio, and allocating funds, so you can focus on other things.
It also accomplishes it at a fair price.
Betterment is one of the most established and largest robo-advisors, with two service tiers: Digital and Premium.
In either scenario, Betterment will tailor your portfolio to your risk tolerance, time horizon, and goals, ensuring that it matches your financial needs.
Betterment Digital manages your investments from a pool of approximately a dozen exchange-traded funds for a fee of just 0.25 percent of your assets every year.
You'll get automatic rebalancing to keep your portfolio in line with its target allocation, automated tax-loss harvesting (for taxable accounts only), and in-app chat access to financial experts.
You'll need at least $100,000 in your account and pay 0.4 percent in fees to get the Premium package. However you'll get unrestricted access to a staff of trained financial advisers.
This is a good broker for novice investors or those starting their first Roth IRA because of its clean layout, courteous customer service professionals, lack of commissions, and overall inexpensive fees.
Fidelity also has a well-developed educational area. This is ideal for customers who are new to the investing game and want to learn as rapidly as possible.
Investors who are creating their first Roth will appreciate how Fidelity makes investing simple, right down to the style of its web pages. It's simple to make a purchase or obtain information.
Fidelity's fees are likewise based on the needs of the consumer. Almost all of the broker's fees have been reduced, including the costly transfer fees. It also slashed fees on its mutual funds, making it the first broker to achieve a zero expense ratio (for a handful of its own funds).
When you're ready to take the next step, Fidelity can help with research, with reports from roughly 20 different sources. All of this comes at no cost to you.
Interactive Brokers provides all of the services that traders and professionals require, and does so at a high level.
It is known for its global trading and reach, as well as its quick execution and innovative trading systems.
In conclusion, Interactive Brokers is an excellent choice for skilled traders.
Interactive Brokers is well known for its $1 costs on trades up to 200 shares, with additional shares costing a half-cent per share. However, if you're a frequent trader, you could appreciate the broker's volume-based discounts.
Options pricing is particularly competitive because it has no base commission and a per-contract cost of 65 cents.
Interactive Brokers also does a surprising job with mutual funds, offering over 17,000 without a transaction fee (including over 4,000 U.S.-only funds), as well as commission-free trading on roughly 50 distinct ETFs.
Furthermore, the firm offers a "light" version of its service that has no commissions on stocks or ETFs and no account minimum, effectively competing with Schwab and Fidelity.
You can trade practically anything that trades on a public exchange through Interactive Brokers, including stocks, bonds, futures, commodities, cryptocurrency, and more.
Furthermore, you can trade on practically any global market, putting the investing world at your fingertips.
These features combine to make Interactive Brokers the finest option for active traders.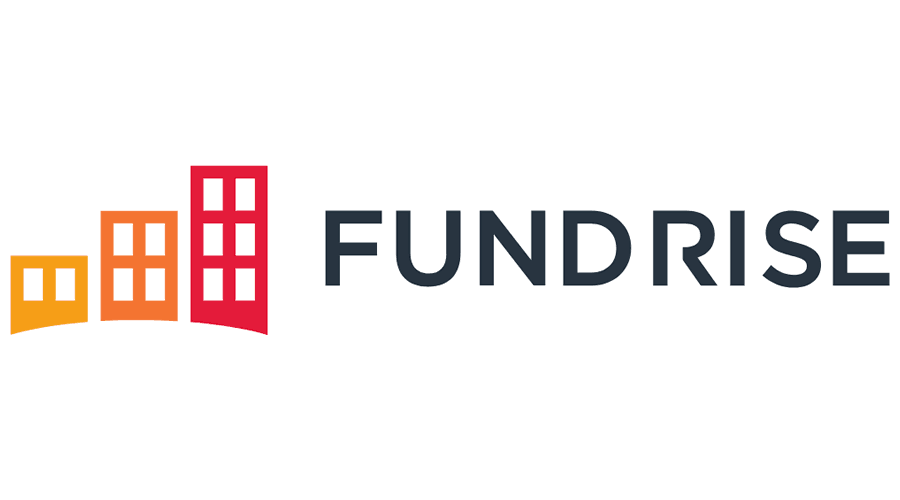 Fundrise is a relatively new participant on the landscape that specializes on providing real estate access to investors.
Real estate is a popular investment, and because it pays cash dividends, it can be a good fit for a Roth IRA, which allows you to collect tax-free income. Fundrise isn't for everyone, but it can be a suitable fit for individuals searching for this type of investment.
Fundrise is a real estate investment trust (REIT) that buys real estate or mortgages using money from investors.
It also offers a more speculative set of funds that develop residential real estate using the money of investors.
These investments typically pay out large dividends and have the potential to grow in value over time.
Fundrise's services, like many alternative investments, require you to lock in your money for years, though you may be able to withdraw it with a penalty.
Fundrise has had an average annual return of 10.1 percent since 2014, compared to the Standard & Poor's 500 Index's 10 percent average annual return during the same time period. With a $500 minimum account, it's quite simple to get started.
Consider Schwab Intelligent Portfolios, its robo-advisor, if you like Schwab's investor-friendly street cred but don't want to invest your Roth IRA personally. This program will construct a portfolio depending on your financial requirements, such as when you need money and how much risk you're willing to take.
One of the most appealing features of Schwab's robo-advisor is its zero-cost management. That's correct, you won't have to pay anything to Schwab to manage your account, but you will have to pay for the funds you invest in just like you would anyplace else.
Schwab invests your money in its own funds, which are still among the most affordable on the market. So you're nearly maximizing the Roth annual maximum contribution, which is rather low.
Although Schwab's basic service does not provide human guidance, you can upgrade to its premium tier to get unrestricted access to licensed financial advisers for those less-routine chores. This upgrade is reasonably priced for what you get: $30 per month plus a one-time $300 setup fee.
The most significant disadvantage for potential clients is that Schwab demands a $5,000 minimum deposit to begin using the basic service, which is less than one year's maximum IRA contribution. To get started with the premium tier, you'll need $25,000 to begin started.
This is ideal for cost-conscious investors, particularly those who want to buy and keep stocks for a long time.
It has a long history of offering low-cost mutual funds and exchange-traded funds.
Vanguard established with the goal of assisting investors in taking advantage of the stock market at a cheap cost.
Not only does the broker charge no commissions on stock and ETF trades. However it also charges no transaction fees on over 3,400 mutual funds.
With education and planning tools, the brokerage enhances its reputation. Investors will receive market commentary in the form of videos, podcasts, and articles that can assist them in making informed investing decisions. You'll find resources to assist you in planning for retirement, college, and other financial objectives.
This is a web-based brokerage from Merrill Lynch, which is now owned by Bank of America. It is ideal for customers who already have a Merrill Lynch account. It could also be ideal for people who require face-to-face customer support.
Merrill Lynch is a reliable full-service broker that gets a lot of things right. It delivers in-depth analysis from the broker's vast team of analysts, as well as excellent instructional resources for beginning investors.
But it is its capacity to deliver in-person help to clients that sets it apart from the competitors. If you live near one of the more than 2,500 Bank of America facilities that offer the service, you can get help right there. Merrill's staff can also help you with a more personalized financial strategy.
---
How much do you need to open a Roth IRA?
To open a Roth IRA, you don't need much money. However, each bank, brokerage, and robo-advisor has its own set of criteria. However, finding one that will let you start an account with no money is usually not difficult.
While minimums aren't an issue, one of the most crucial aspects is not contributing excessively. Investors should be aware of the annual maximum contribution and avoid exceeding it. As long as your income doesn't exceed a specific threshold, you can contribute $6,000 to a Roth IRA in 2022 (or $7,000 if you're 50 or older). The maximum amount is linked to inflation and increases over time, so keep an eye on it.
Having too many Roth IRA accounts is something you won't have to worry about. You can have as many as you like, but you can't contribute more than the maximum amount per year. If you have three Roth accounts, you can split the annual limit between them anyway you like.
Because the Roth IRA is such a strong retirement tool, it's critical that you choose the Roth IRA provider that will provide you with the best outcomes. The best Roth IRAs to open are listed below.
---
Click here to read more useful and interestign articles.