Bitcoin's price fluctuates, but it is here to stay.
As bitcoin moves closer to the mainstream and becomes increasingly intertwined with the global economy, you'll need a location to keep yours sooner or later.
So, if you want to invest in bitcoin or another cryptocurrency, you should think about getting a crypto wallet.
Given that we're discussing digital currency, "wallet" is a metaphor.
A cryptocurrency wallet can be physical hardware or software installed on your computer or smartphone. It also can be stored in the cloud as a secure place to store your evidence of ownership.
Well-known platforms such as Robinhood, PayPal, and Venmo make it easy to buy bitcoin and other cryptocurrencies with little technical knowledge.
The majority of these online services, as well as their associated cryptocurrency wallets, are "custodial". This means you're entrusting the company with the security, protection, and storage of your money.
They ultimately control the situation, and your crypto is in their hands.
As a result, unless you're performing a daily crypto transaction or dealing with a little amount of money, we don't advocate storing your bitcoin in an exchange account. Investing in a hardware wallet for offline storage is the best option. A "noncustodial" software wallet or wallet app is the next best option, as it gives you more control over your digital assets. In our search for the best crypto wallet, we'll take a look at both.
Crypto Wallets
Increased independence, in any situation, comes with greater responsibility:
You'll have to keep track of your own private key, which is like an extremely safe password in cryptography. You'll also have to choose between accessibility and security as a top concern.
A hot wallet stores cryptocurrency on the internet, but a cold wallet is not connected to the internet. It provides further security against hackers but necessitating a few extra steps every time you want to execute a crypto transaction.
Continue reading to learn which wallet is ideal for you.
Coinbase is the most well-known cryptocurrency exchange in the United States, having gone public in April.
The startup facilitates the trading of popular cryptocurrencies such as bitcoin and dogecoin. It also offers a Visa-backed debit card that works with Apple Pay and Google.  
The Coinbase Wallet is a wonderful place to start if you're new to cryptocurrencies.
It's available as an Android or iOS app, with a straightforward UI and full integration with the company's exchange, making it simple to conduct transactions, such as purchasing coins and tokens using traditional currency.
The Coinbase Wallet, unlike the company's exchange, is noncustodial. This means that only you have access to your wallet's private key. It is produced when you sign up with a 12-word recovery phrase.
There's a distinction to be made between storing your cryptocurrency on Coinbase's exchange, which is custodial, and storing it in the wallet, which is not.
However, because of their interconnectivity, transferring payments between them is extremely simple.
Trezor Suite, the company's new user interface, debuted earlier this month, replacing the company's Wallet Web app.
As a result, this study reflects our initial impression of a new product.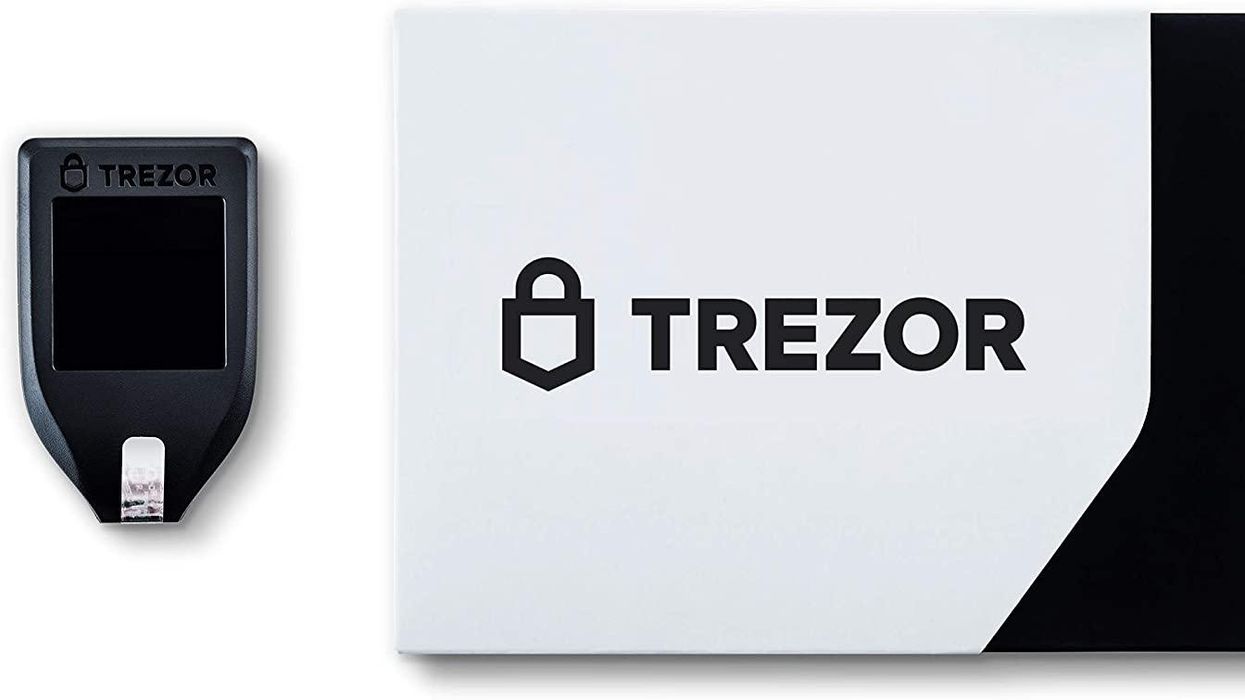 Trezor's second-generation hardware wallet, the $221 Model T, has many of the same features as the Ledger Nano X.
One significant distinction is that Trezor's software is totally open-source. This provides some additional security — at least theoretically: the code that controls the wallet is exposed to scrutiny, and sunlight is the best disinfectant.
Trezor Suite is designed to operate directly on your desktop. It provides more protection than a web-based program, however you can also use the company's website to access it.
Trezor wallets presently support over 1,600 coins and tokens. You may use the company's integrated exchange to perform transactions directly in Trezor Suite.
The Model T, which is shaped like an old-school stopwatch, has a touchscreen and a USB cord for connecting to your computer; it also has a microSD card slot for adding secured storage directly to your hardware wallet.
However, it lacks Bluetooth compatibility, which some security advocates prefer because Bluetooth connectivity might be used as an attack vector by hackers.
Good balance between accessibility and security
Ledger's second-generation cold storage wallet is the Nano X.
More than 1,800 coins and tokens, including bitcoin, ether, and XRP, are supported via the integrated Ledger Live platform, which is simple to understand and use.
A USB cord connects the wallet to your computer, and Bluetooth connects it to Android and iOS mobile devices.
The device is well-made and has a small LED display. To begin, create a PIN and then a 24-word seed phrase.
The seed phrase serves as the private key for your wallet. You won't lose your crypto assets if you keep the private key safe, just like you wouldn't if you lost your wallet.
It's worth noting that Ledger experienced a data breach in July 2020, resulting in the theft of certain customers' personal data but not their crypto holdings.
Although no private keys to wallets were obtained, consumers reported receiving phishing emails and other fraudulent threats in the aftermath.
Despite the fact that Ledger has long been a trusted name in the crypto world, the data leak serves as a good warning to be cautious online, particularly when dealing in crypto assets.
Exodus is a noncustodial hot wallet, which means that only you have access to your private key, which is a 12-word password phrase that safeguards access to your crypto assets.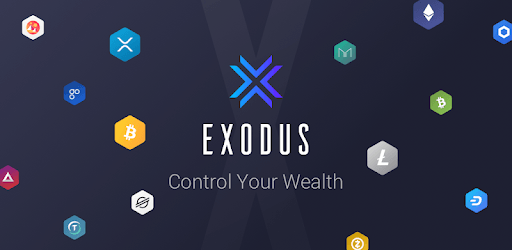 The Exodus wallet is compatible with Mac, Windows, and Linux PCs, and an Android and iOS companion app is also available.
The desktop user interface is simple and intuitive to use.
Your wallet is fully connected with the Exodus exchange, making transactions simple.
Exodus accepts over 130 different cryptocurrencies, such as bitcoin, ether, tether USD, and dogecoin.
However, there are some notable limitations to the exchange:
If you want to buy crypto with US dollars and store it in the Exodus wallet, you'll need to buy it on a centralized crypto exchange like Coinbase first, then transfer the funds to Exodus. Bitcoin can be purchased with US dollars in the app version. Once you have an asset in your wallet, you can quickly trade it for other assets that are supported.
Exodus charges a fee for transactions made through its exchange, even if the wallet is free to use.
Hot storage wallets are less secure than cold storage wallets. Some Exodus users may choose to upgrade to cold storage in the future.
The good news is that Exodus works perfectly with Trezor's One and Model T devices.
Best for mobile-only users
Mycelium has been active since the dawn of the cryptocurrency age, and its wallet is one of the most well-known bitcoin wallets.
This is a mobile-only wallet that supports both Android and iOS. There is presently no desktop version.
The Mycelium wallet features a pleasingly basic UI. However it only supports a few types of cryptocurrency compared to the others shown here:
You may send and receive bitcoin, ether, and ERC-20 tokens like tether USD, USD coin, and Binance USD, but not the hundreds of esoteric coins created in recent years.
You can purchase and sell bitcoins right in the app. Mycelium also allows you to buy bitcoins using conventional fiat currency.
You will have sole access to your private key and PIN because the Mycelium wallet is noncustodial.
This wallet is also the only fully open-source hot storage wallet on our list.
Though it has security benefits, it also has limited tech support alternatives.
For more sophisticated users, Mycelium supports QR codes, allows you can define custom transaction fees, and works with Trezor, Ledger, and KeepKey hardware wallets.
---
You should get a wallet if you wish to invest in cryptocurrencies. If you're just getting your feet wet, businesses like PayPal and Robinhood let you buy coins or fractions of coins and store them on their servers.
However, these are custodial wallets, which means you don't have access to the private key.
Noncustodial wallets are recommended for long-term bitcoin users and investors.
Compared to traditional investments and securities, cryptocurrency is subject to significantly less regulation. It's crucial to remember that bitcoin and other cryptocurrencies are extremely volatile, with daily or even hourly price changes, and lack many of the protections offered by conventional forms of investing.
The dangers are considerable.
---
Crypto Wallets Insurance and the Safest Wallet
While crypto wallet providers may provide some assurances to clients and users, the Federal Deposit Insurance Corporation does not currently protect digital assets such as cryptocurrency.
Despite this, the climate is changing, and several government organizations, including the FDIC, are accumulating data and evaluating future regulation.
When compared to a hot storage wallet, cold storage wallets are more secure method of storing cryptocurrency.
We recommend utilizing a cold wallet if you expect to keep a large number of coins or tokens for any period of time.
---
Click here to read more topics related to Cryptocurrencies.