There are numerous strategies to improve communication between your business and its clients.
Chatbots are a cost-effective (both in terms of expense and performance) way for any organization to improve their customer service game. Nowdays people use them in a variety of corporate settings and have a track record of success. Let's dive in and find out more about chatbot use Cases with Real-Life Examples.
We'll show you 25 real-life chatbot use cases in the sectors of customer service, marketing, and sales in this article.
We'll look at how these businesses are successfully utilizing chatbots to engage their customers and expand their businesses.
But first, let's go over some fundamentals concerning chatbots.
A bot, in general, is a piece of software that performs an automated task. A chatbot, on the other hand, has a textual or audio dialogue with a human.
Chatbots can answer inquiries and carry on a discussion by simulating how a human would behave as a conversational partner.
---
Why A Chatbot Dramatically Improves Customer Support
There are two compelling reasons to use a chatbot as a customer care representative for your company:
1. Customers Prefer Texting: A chatbot's primary mode of communication is text.
Customers prefer this strategy as well.
Furthermore, according to the State of Global Customer Service Report 2018, 66 percent of customers try self-service first. Hence, chatbot is one of the most effective text-based self-service customer care technologies.
2. Chatbot is instantaneous and available 24 hours a day, 7 days a week:
Unlike a customer service representative, a chatbot never takes a break, sleeps, or goes offline. Businesses may give customer care 24 hours a day, seven days a week with chatbots. And that's exactly what clients want: quick, round-the-clock customer service.
Due to its quickness and conversational nature, live chat has a higher customer satisfaction rating than other customer service channels, according to this survey.
Two Types of Chatbots To Know About
There are two primary kinds of chatbots a business can use:
Transactional Chatbot

Conversational Chatbot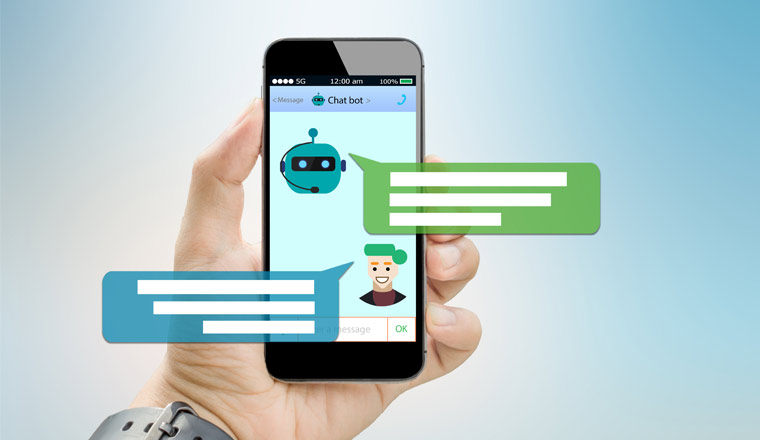 A transactional chatbot is pre-programmed to offer a limited set of options to a customer.
A consumer can choose an option that is appropriate for what they want to do or how they want to solve a problem.
Once a customer has made a decision, the chatbot will assist them throughout the process by presenting further options until their question is addressed or their problem is resolved.
This type of chatbot is ideal for businesses like restaurants, online delivery services, and banks that know what frequent solutions a consumer could seek ahead of time.
In contrast, a conversational chatbot is programmed to understand and respond to a discussion in a natural, human-like manner.
To do so, the chatbot has artificial intelligence and access to knowledge databases and other information, allowing it to become "contextually aware."
Once contextually aware, it can detect differences in a customer's question/query/response and provide meaningful, human-like responses.
Hence, businesses that use complex SaaS tools, as well as B2B enterprises that provide enterprise solutions and online social platforms, use this type of chatbot.
---
Chatbot Use Cases explained with real-life examples

1. Chatbots Answer Questions And Inquiries
Let's say a corporation hosts a gathering.
They publicize the event prior to it in the intention of garnering as large an audience as possible.
The customer service team is now in charge of guiding the audience and answering any questions that may arise.
This is not a difficult effort if the audience is small—say, 20 to 50 people. But what if a thousand people attend the company's event? Or how about 5000? Or perhaps ten thousand?
So, what's next?
Providing high-quality help and guidance in this scenario is a difficult task. A chatbot can be extremely useful in this situation, given to its availability 24 hours a day, seven days a week and capacity to respond immediately.
As a result, it makes no difference how big a company's audience or user base is.
A chatbot is an effective tool that can significantly reduce the workload of the customer support team, allowing them to provide high-quality support to the company's target audience. If they are planning a large event or have a large product that generates a lot of customer support requests, a chatbot is an effective tool that can significantly reduce the workload of the customer support team, allowing them to provide high-quality support to the company's target audience.
2. Book Tickets To Events/Shows With Chatbots
Most clients will ask the same types of inquiries about what they are buying before making a purchase choice.
Answering such common questions will eat up your customer service team's precious time and resources. 
A better solution would be to install a chatbot on your website and program it to respond to common inquiries that your salesmen are asked.

These can include inquiries such as:
Which movies are playing today?

Can I get a refund for my ticket?

Which seats are available?
A chatbot can guide a customer and solve their problem for them by answering such inquiries.
That's not all, though.
A chatbot can also assist the customer in doing the desired action.
PVR Cinemas, for example, is one of India's leading movie theater chains.
A chatbot is also available on their website to assist users in booking movie tickets, seeing deals, and leaving feedback.
Visitors can also view the trailer for the movie they want to watch, which aids in their purchasing decision.
This means that, in addition to giving service, the chatbot also assists in increasing sales.
This chatbot application isn't limited to movie theaters. Chatbots can help performers, sports teams, companies, nonprofits, and anybody else planning an event sell tickets to their fans and audiences.
3. Use Chatbots To Find Products, Check Inventory and Recommend Items
Sometimes the only thing standing in the way of a transaction is a customer's inability to identify what they want and make a purchase is their unwillingness to conduct a simple action on their own.
Customers simply seek an easy way to contact a customer service professional who can assist them in resolving their 'issue.' This could be as simple as asking for a recommendation or as complicated as checking inventories for a certain item.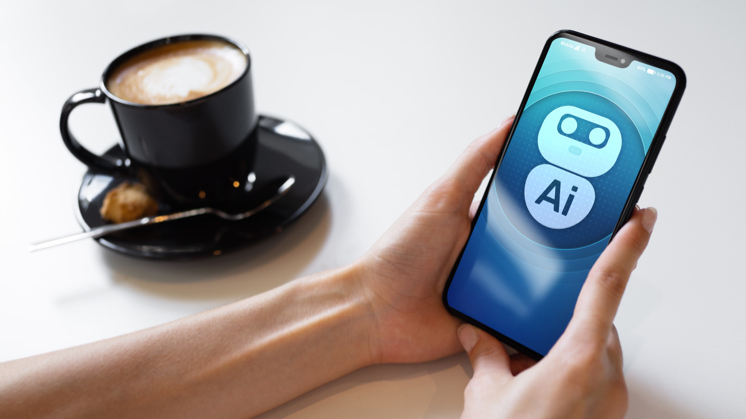 These are time-consuming activities for a customer service representative.
Customers can check inventory by searching for and visiting a specific product page.
When it comes to offering recommendations, support agents understand that coming up with ideas can take a long time.
Using a chatbot to handle these kind of questions could help free up time for customer support workers.
This is why:
A customer care worker will have to manually check if a product is in stock because chatbots are quick at looking through data.




A chatbot can deliver an immediate response since it can search your website's database.

Chatbots can provide tailored recommendations: You may program your chatbot to give suggestions and ask your consumers questions. The chatbot can offer appropriate suggestions about what the consumer should buy based on the responses the customer provides.
All of this will free up time for your customer care representatives, allowing them to focus on the more significant issues that clients have when interacting with a human within your company.
E-commerce websites, such as those for clothes stores, food delivery, or flower delivery services, can utilize chatbots for this purpose, especially because their consumers frequently ask for recommendations and verify the availability of a certain item before placing an order.
4. Chatbots To Build Remarkable Customer Experience
Chatbots don't have to be solely transactional or serious. By making a 'quiz,' telling jokes along the route, and sending the occasional meme, you may design them to go through a buying decision. Furthermore, chatbots are particularly good at offering instructions. They can, for example, immediately display product images, provide clickable options, and provide live links to Google Maps directions, among other things.
As a result, a chatbot is a really valuable tool that clients will like communicating with. And any great encounter a customer has with your chatbot will help to improve the brand image of your firm.
5. Chatbots Can Process Return and Exchange Requests
Customers frequently ask for refunds and exchanges, which is one of the most typical requests customer service workers receive.Companies frequently have a policy in place for dealing with such demands.
This means that most refunds and exchanges are a repeated and dull chore for customer service agents.
As a result, if developed to carry out the company's refund and exchange policy, a chatbot can undoubtedly perform these jobs in place of your company's customer care workers.
In fact, with an option explicitly labeled 'request a free refund,' you may 'build' this feature directly into the chatbot's conversation window. A chatbot can, of course, process refunds and item exchanges in the same way that it can make a refund.
6. Chatbots Can Confirm Orders And Track Shipping
Customers may want to know how long it will take for their product to arrive after purchasing it.
Usually, there is a lengthy procedure in place to accomplish this. Customers must first look through their emails for the shipping number of the product they purchased, then proceed to the company's website to complete the transaction. Then customers must enter the shipping number on the delivery service's website.
It's no surprise that many customers prefer to question a customer service representative about the status of their order.
Using a chatbot would be a better overall solution.
Customers can get a status update by simply entering their product's shipment ID.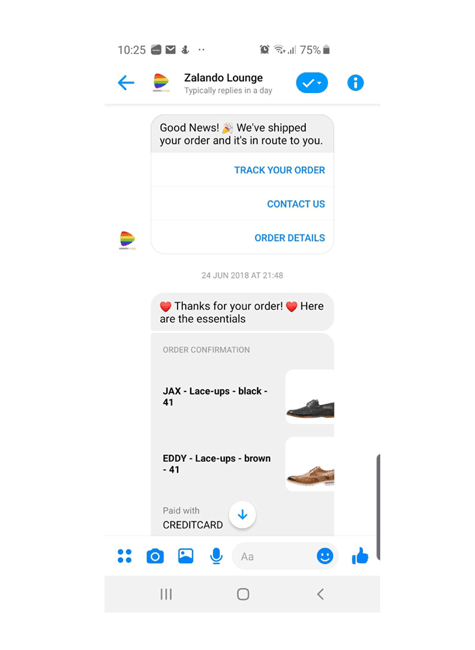 Zalando, a renowned European fashion retailer, uses this capability in its chatbot use cases to provide clients with real-time order monitoring shortly after they make a purchase.
This allows their customer service personnel to focus on consumers who require assistance with more difficult issues.
7. Chatbots Help You Collect Customer Feedback Efficiently
Every successful company has one thing in common: they provide excellent customer service in exchange for excellent items that customers want.
And they do so by relying on client feedback. Because no one can tell you how to enhance your company better than a real consumer, no matter how many smart individuals you have on staff.
However, how can you gather input from a diverse group of customers?
Every organization that attempts to do surveys discovers one thing: persuading clients to engage in surveys is difficult.
In fact, studies have shown that traditional surveys sent by email have a 10% open rate and, in the best-case scenario, a 5% completion rate. Furthermore, it makes no difference how much a company'requests' a consumer to participate in your survey. They will not do it if it demands a lot of work. Unless the company is a well-known brand with a strong following.
Here's something businesses should keep in mind: surveys are only for the advantage of the company, not the customer.
As a result, it is the company's responsibility to make it as simple as possible for customers to offer feedback.
"The moment we have the technology to eliminate surveys, I'm the first one on that bandwagon," said Fred Reichheld, the inventor of the NPS (Net Promoter Score).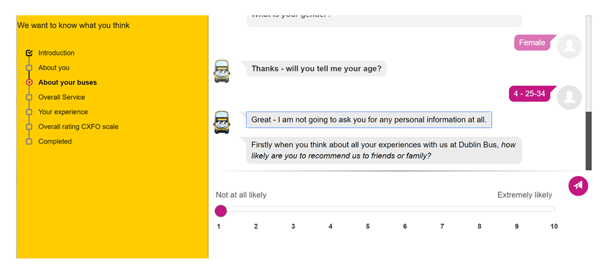 You can see an example of how a survey chatbot works in the screenshot above. The customer is asked if they want to participate in the survey via the company's chatbot. The survey begins as soon as the customer agrees.
Customers are not required to type anything. To progress through the survey, they can simply select from the 'options' presented under the question.
Furthermore, the survey is made less boring by the use of graphics, GIFs, and videos above the questions.All of this helps to increase client engagement with surveys, thanks to the way chatbots deliver them.
8. Chatbots Assign Customer Requests To Support Teams
Yes, a chatbot is quite useful for dealing with consumers that have simple requests or inquiries that are frequently asked. Customers, on the other hand, may encounter more complex issues that necessitate human involvement.
In most cases, the customer must send an email to the customer service department and wait for a response.
Alternatively, they can call the company's help line and transfer from one representative to the next.
All of this necessitates the customer completing numerous processes and possibly waiting a long time.
With chatbots, though, there is no waiting and no friction
A consumer may just ask the chatbot to connect them to a real customer service person, and they could be speaking with one in seconds. —no need to wait and no need to switch communication channels.
Chatbots can produce customer support tickets for customers who request live support and allocate those tickets to the relevant agent on the customer support end.
---
You've seen unique chatbot applications that can help your company flourish.
Of course, the use-cases listed above are not exhaustive. Chatbots are capable of much more.
Chatbots and AI technologies will be used by an increasing number of enterprises as time goes on. Every year, the amount of time clients spend interacting with chatbots grows.
Chatbots, for example, are expected to handle up to 85% of all customer interaction requests by 2020, resulting in significant cost savings and freeing up people' time for more demanding activities.
Also, don't forget that chatbots enable businesses to provide human-like 24/7 immediate services to their clients.
Fast and efficient customer service helps businesses create brand loyalty and attract new customers while lowering advertising expenses. Take a look at this or this case study to see how chatbots can assist you.
Find out more useful by clicking here .