On the Internet, there are a plethora of free data recovery software options. Some programs are freeware, while others provide free tool trials for assessment.
We've compiled a list of the top 5 the data recovery softwares for 2021, which you can download and try for free.
Disk Drill Data Recovery (Windows & Mac)
Disk Drill Data Recovery is the undisputed king of data recovery software; it can recover erased contents from your device even if it is malfunctioning, unreadable, or has lost a partition.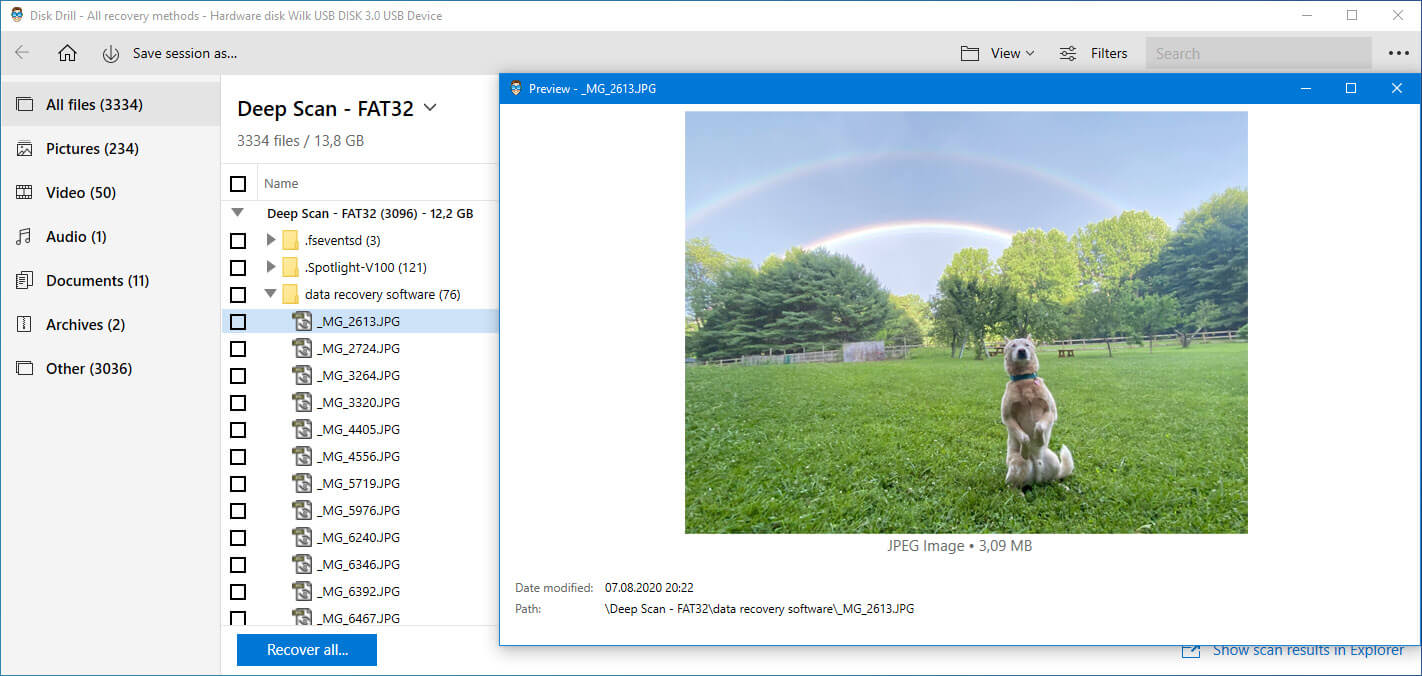 You can effortlessly recover deleted photographs, videos, audio files, and documents from internal or external devices, USB flash drives, and SD cards using Disk Drill.
The Mac version also includes support for iOS and Android recovery.
Features:
Disk Drill for Windows allows you to recover up to 500MB of data for free.

The software contains two key additional data loss prevention features that no other app has. Recovery Vault, for example, adds a layer to the Recycle Bin and preserves a backup reference for all deleted files. Guaranteed Recovery, on the other hand, keeps a copy of each file moved to a previously specified place, such as the Recycle Bin.

Disk Drill also allows users to create image files in the ISO, IMG, and DMG formats. As a result, in practice, allows the user to execute data searches in a clone without putting the original source at risk. In forensic science, this functionality is especially important.
To summarize, Disk Drill is not only free and comprehensive data recovery software, but it is also the best buy.
Numerous independent reviewers on the Internet and in printed newspapers have confirmed it.
CleverFiles, the company behind Disk Drill, has been around for a long time and is a well-known technology supplier based in the United States.
EaseUS Data Recovery Wizard (Windows & Mac)
EaseUS Data Recovery Wizard is more than just data recovery software; it's also a user-friendly utility with a Windows Explorer-style interface and a simple three-step file recovery method.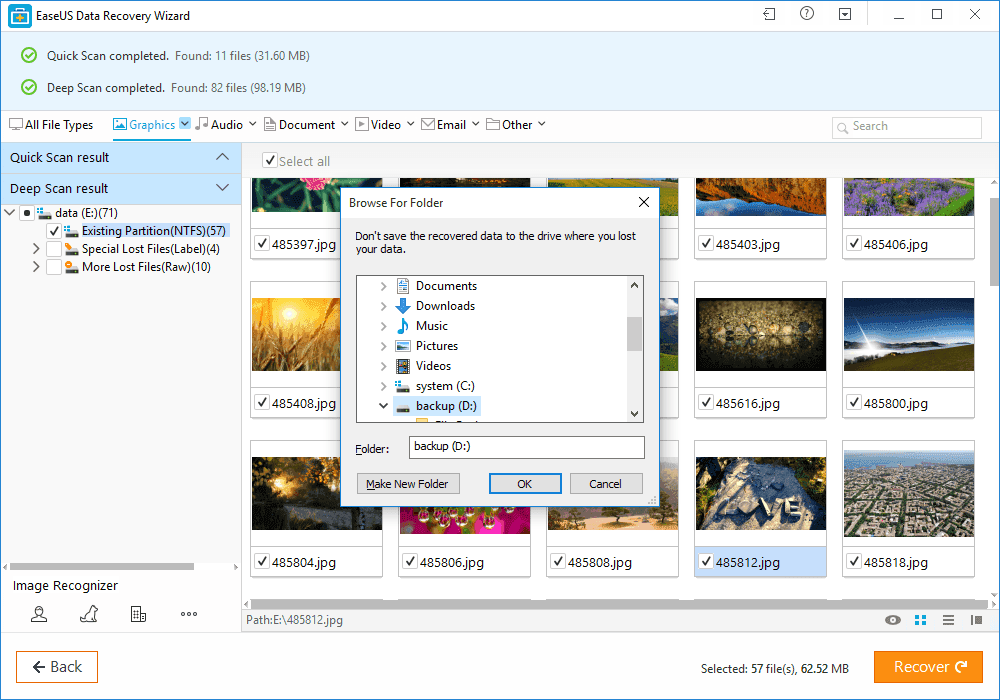 This program is free to use for data recovery up to 500MB (for the time being).
It can be used with internal and external hard disks, USB flash drives, memory cards, and numerous partition kinds.
Features:
Group deleted files with Tags for simpler recovery;

Greatly enhanced FAT recovery quality;

Recover up to 2 GB of data for free for clicking the share button.
In summary, EaseUS Data Recovery Wizard is a useful tool for recovering data after a loss.
If the user requires more recovery capacity, the developer offers a premium upgrade with additional features.
Recuva (Windows)
Recuva, developed by Piriform, can restore permanently deleted files that have been marked as free space by the operating system.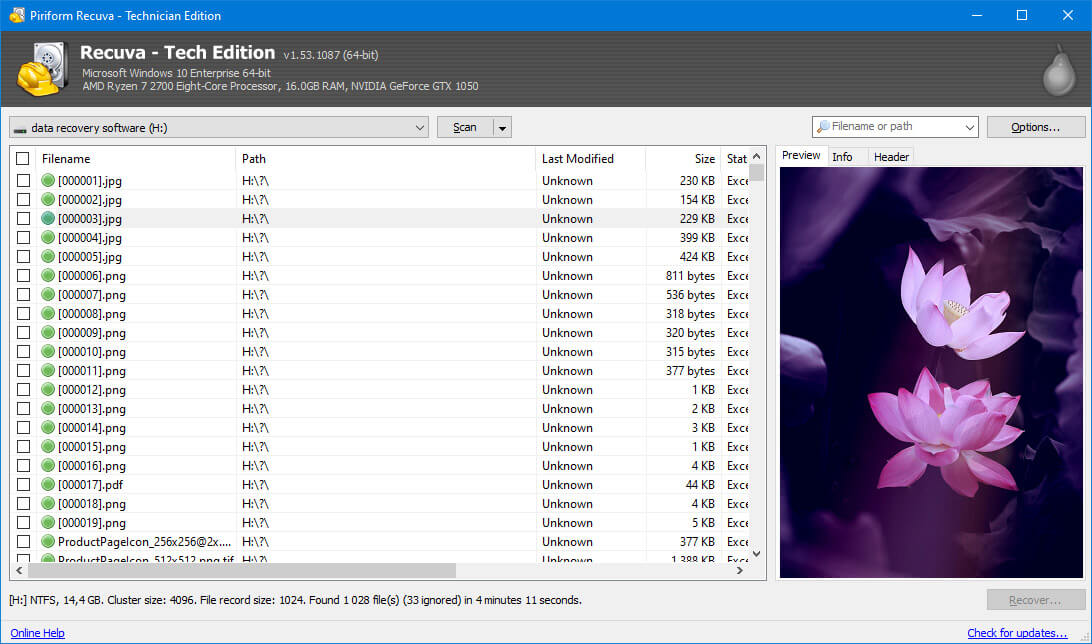 This free data recovery software works with hard drives, USB flash drives, memory cards, MP3 players, and other storage devices supported by FAT and NTFS file systems. The app has a 32-bit version and a 64-bit version. The app hasn't been updated for several years after the developers joined a large company.
In addition, Recuva is installable and portable. The portable version has the advantage that you do not have to risk the possibility of overwriting the data on your hard drive. Therefore, your own deployment will lose extra megabytes.
Recuva is a freemium app. In other words, you can enhance that functionality by getting a commercial license.
Features:
Unlimited free data recovery with the standard version;

Deep scan mode for hard to find files;

It's available in a portable version.
In conclusion, Recuva is a great choice for casual and frequent users who need a solid data loss recovery app.
4. TestDisk Data Recovery (Windows & Mac)
The free TestDisk software is only applicable for partition recovery. It is a command line tool that supports many operating systems and file systems. The app is still supported by its developer and available as a downloadable version.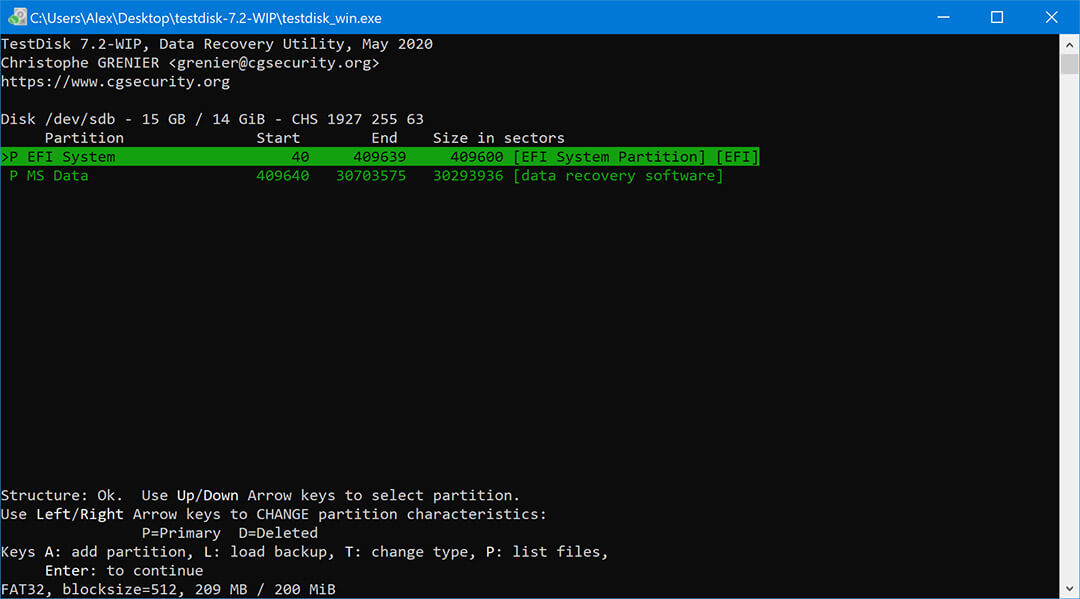 Features:
Wide operating system and filesystem support;

Recovers partitions, boot sectors, and file tables;

Has a bootable version.
Overall, TestDisk is a very special tool that does not meet the needs of the average user who suffers from inadvertent data loss. The features of this software can cause additional damage to recoverable data when used by poorly trained individuals.
5. Minitool Power Data Recovery (Windows)
Minitool Power Data Recovery provides users with a comprehensive data recovery tool that supports more than 100 different file types. The app can recover lost and deleted data from many types of storage devices through a three-step recovery process.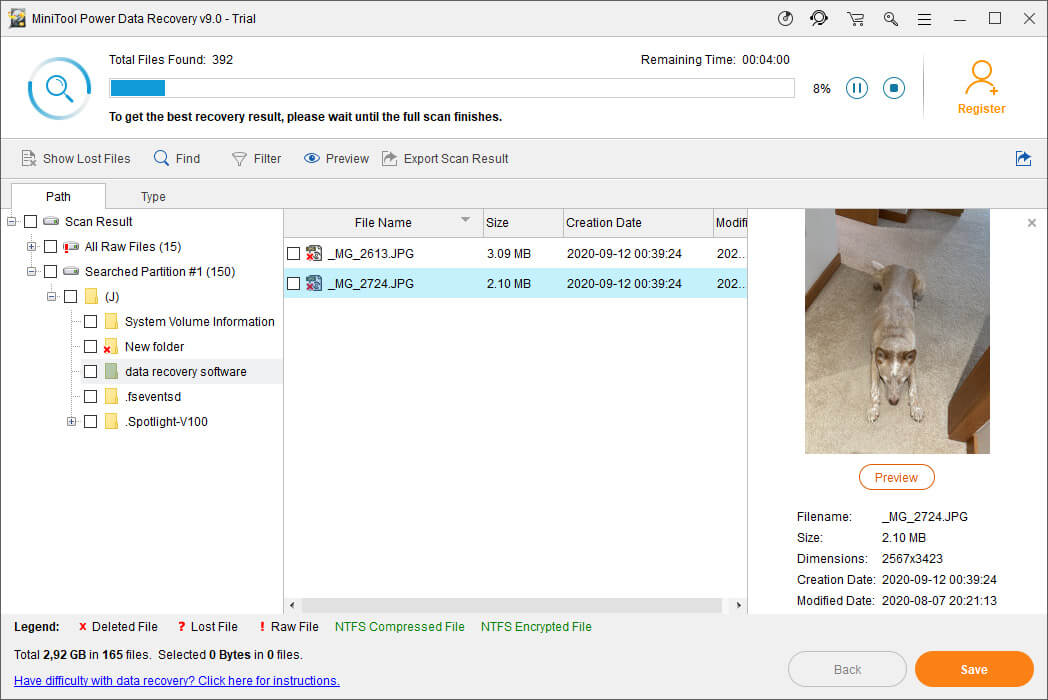 The free version of the tool can be upgraded through monthly, annual or lifetime subscriptions. Preview the selected file types and select the specified folder to be scanned before recovery to improve performance.
Features:
Recover up to 1 GB of data for free;

Intuitive user interface for simplified recovery;

24×7 technical support is available.
Overall, Minitool Power Data Recovery is the next most useful option among the best free data recovery apps available, thanks to its inherent simplicity and efficiency.
Find out more about software by clicking here