The topic of online privacy has gotten a lot of press recently. Every day, it seems like a new threat to privacy and security emerges.
Thankfully, developers are rising to the occasion and designing apps that safeguard our personal information and communications from prying eyes. This is true even for some of the most fundamental features of our smartphones, such as calling and texting.
We'll take a look at ten of the best messaging applications for secure and confidential conversation. Each of these apps has unique characteristics that make it worthwhile to try.
This is the most well-known and widely used messaging software with a comprehensive range of security features.Furthermore, Signal offers a diverse set of communications choices.
Users can communicate via high-definition video and audio streaming.
Not only does the program support photographs, but it also offers a simple image editing program. Of course, it also allows basic text messaging.
The app's development model is one of its most notable features. The program is completely free and open source.
This implies that by inspecting the app's code, users may quickly determine whether it is totally safe. It's free to use,  open source, and run by charities.

One of the most recent enhancements even allows users to safely share data with one another.
The app stands out for the level of security it provides. Every message exchanged through the app should be encrypted, right? However, the software goes above and beyond by encrypting each message with a unique key.
This ensures a high level of protection. It also includes a "shredder" feature that allows users to completely overwrite all of the app's data.
This shredder feature will also remove the app's cached data from the device. Users can go even further by setting a timer within the program to remove data automatically.
Telegram is one of the most well-known secure chat platforms. The app now has more than 500 million active users.
Telegram heavily relies on cloud computing to distribute functionality across servers as well as users' various devices.
You can start composing a message on your phone and finish it on your tablet, for example.
Telegram also has a rich API for developers who want to add new features to the app.
Telegram allows users to transmit text, photos, and files. It also has a powerful group chat feature that can effortlessly segue into audio or video chat.
It's worth noting that data isn't saved on the user's device because of the cloud feature. This eliminates the need to worry about erasing local data. However, until data is erased, it may still be retained in the cloud.
Thankfully, using the "private chat" option makes this simple. This solution employs further encryption and will erase itself from the cloud as well as any participating devices.
Threema allows users to send and receive encrypted text, photos, voice, and video. Because the program is open source, users may always verify that the code is safe. Furthermore, servers are located in Switzerland to ensure the highest level of political impartiality possible.
One of the few apps on this list that requires users to purchase something. However, the additional cost is offset by increased security.
The corporation hires commissioned third-party specialists to examine the codebase on a regular basis. This ensures that the program is always safe from any danger or security flaw.
Threema also has several unique features that set it apart from the competition. Most crucially, it may be accessed using a desktop web browser.
This means you may use it on Android devices as well as any computer or laptop with a web browser.
All data sent through the app or browser is, of course, fully encrypted.
Privacy Messenger works a little differently than the majority of the other apps on the market. It attempts to supplant Android's default messaging and dialer apps.
Depending on your device, this can be a good enhancement to the built-in capabilities. Many default dialers, for example, do not fully support dual SIM cards.
However, using Privacy Messenger, you'll be able to fully utilize two sims for calls, SMS, and MMS.
It also has a stronger blacklisting system than the regular Android call and messaging apps.
For messages, the program employs full encryption. It can even delete call logs after you've hung up the phone.
A customized "private box" with tailored notifications for certain encrypted messages is also available in the app.
For those looking for a similar experience to Privacy Messenger, TextU is a viable alternative.
TextU also replaces Android's stock dialer and messaging with a more safe and encrypted version.
To access free online messaging, you must first register online. Aside from that, using encrypted messaging on Android is a really painless experience.
A customized "private box" with tailored notifications for certain encrypted messages is also available in the app.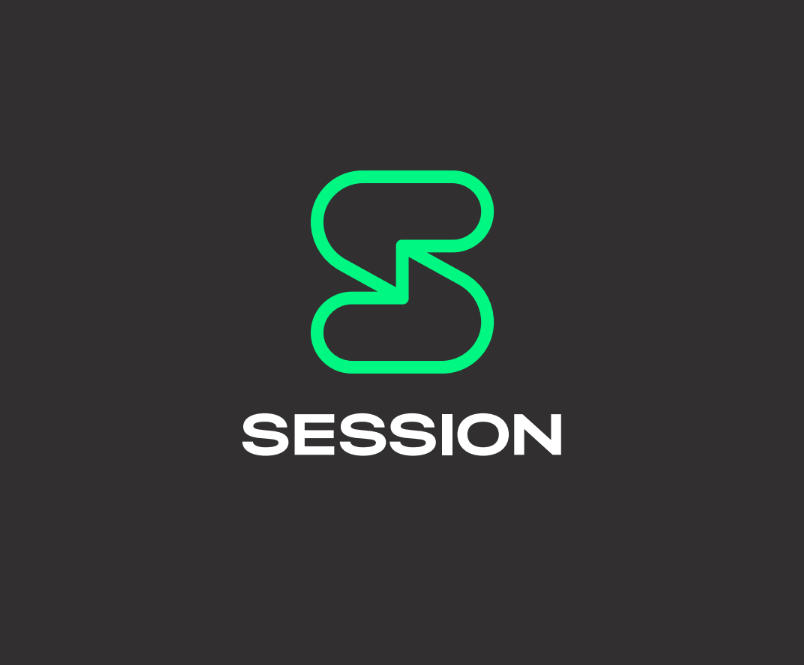 Session takes a different approach to cloud security.
Instead than relying on a single company's cloud servers, it uses a user-centered distributed computing paradigm.
Because there are no central servers, there is no need to be concerned about server breaches. The data is dispersed across the user base in part. This also eliminates the possibility of a single point of failure.
As a result, when compared to some of the other possibilities, the feature set is somewhat limited.
It allows you to send fully encrypted text messages, including photos. Users can also send and receive files in a secure, fully encrypted manner.
However, there is no voice or video streaming at this time. However, Session merits special notice solely because of their unique approach to security. Furthermore, no phone number or email address is required to register.
Surespot provides symmetric-key encrypted messaging that is secure. Because the project is entirely open source, there are no security flaws to be concerned about.
When compared to most of the other possibilities, the functionality set is somewhat limited. It provides voice messaging but not genuine encrypted calls or video streaming possibilities, for example.
When it comes to identity management, though, the software shines. Within the software, users have a range of choices for creating and managing different identities. This simply means that you can be anyone for any reason.
Silence offers a great balance of security and ease of usage. It adds an extra degree of protection to any message by employing the Axolotl encryption protocol, which was designed specifically for it.
Furthermore, the app's data is encrypted locally. That means that even if your device is stolen, your messaging data is always safe. Because the codebase is open source, you can ensure that it is completely safe and secure.
One of the app's strong aspects is its simplicity. As a result, as compared to the other possibilities, the number of features is fairly limited.
It supports encrypted texting as well as MMS image transmission. If that's all you need from a messaging app, the app's simplicity makes it a breeze to use.
Wire is a secure texting software with a lot of features. This is due in large part to the fact that it is one of the few privacy-focused messaging programs designed exclusively for business use.
Anyone who has worked on internally produced projects understands how critical it is to maintain security. The emphasis on corporate messaging or calls is expanded to include team, group, and conference messaging or calls.
There's also a lot of polish, which is extremely useful for business. The software, for example, includes a one-click option for scheduling conference calls at certain times.
When you need to communicate with your team right now, there's no need to sift through options.
iOS and all major desktop operating systems are also supported by the service.
Wire's multi-platform support ensures complete end-to-end encryption regardless of the device team members prefer. This is true for text messaging, as well as voice and video chat.
The software provides users with one of the most comprehensive security choices available. The usage of device fingerprinting is included in this.
Wire is completely open source, allowing users to inspect the source code at any time. The app is also secure and confidential, according to the IDC.
Because of the large amount of features, it may be a little difficult to utilize on a regular basis. However, it's a perfect match.
---
Click here to read more useful and interesting articles.